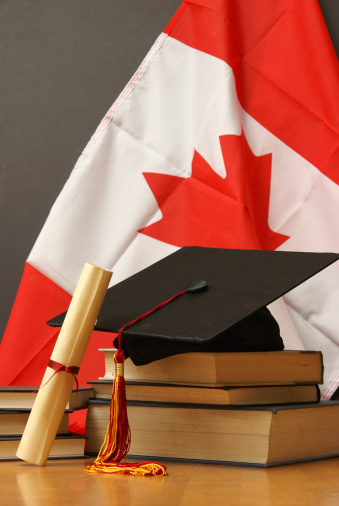 An all too common occurrence that takes place in many businesses, organizations, and institutions is the data breach. This is where hackers infiltrate your database and steal all types of information including that of your clients. Just this past month, Algonquin College, located in the National Capital region, released a statement informing the public about a data breach that affected a large number of people and exposed more than 111,000 records.
With the alarming trend of various organizations exposing their customer's data online due to vulnerabilities, what can you do to keep this from happening to you? More importantly, how can you keep your clients' and employees' personal and private records safe? Let's take a look at what you can do to keep your data secure.
5 Ways To Protect Your Business From A Data Breach
 Keep Business and Individual Accounts Separate
First of all, begin with yourself. It's important to create separate emails for your business, your personal, and your financial accounts. If someone hacks your personal email and password from a personal site, they should not be able to gain access to your business or banking/credit/PayPal sites. Guard what you allow to be uploaded or attached to your computers, and encrypt as often as you can. Having numerous passwords or passcodes can be confusing and troublesome, but consider the alternative. Having to undo and sort out what has been stolen in a data breach will be more confusing and costly in the long run. There are sites such as Lastpass.com that keep track of your passwords and preserve your information so it's private and secure.
Create a Culture of Awareness
So often, employees are not well trained to protect against a breach. At the same time, companies do not have a protocol to secure their data. While, some things can be automated like encrypting email, there needs to be a heightened sense of resolve to keep the data safe by establishing the proper procedures and training for your employees.
Communicating with your employees and clients that there is a new attitude in how you think and operate is essential in ensuring they understand the need for a heightened awareness. Most successful hacks use social engineering through email messages and other social passageways.
Create an atmosphere where employees and clients are paying attention to their email inboxes and the links they are asked to click on. This is a fundamental method of fending off cyber-attacks. Because hackers are creative and inventive, informing your group of new tactics that hackers are implementing will keep your crew on their toes.
Teach your people to strengthen their passwords. This one step alone is worth its weight in gold. Many of your employees are no doubt using easy-to-decipher passwords like "abcdefgh" or "password123". These will not take long for hackers to crack. Require two-step identification and keep a good antivirus program running at all times. Do your part to make sure your work environment is a fortress ready for an attack.
No boss likes to come across as heavy-handed, but limiting employee access to websites outside the scope of their daily duties will go a long way to ensuring your data is safe. An educated workforce is your best defense against cyber-attacks.
Establish Preventive Data Authorizations
As mentioned before, most data breaches are not complex attacks through unidentified backdoors. Most breaches are due to an employee clicking on a bad link in an email or attachment. Businesses should constantly confirm that employees only have access to the information necessary to do their jobs. Restricting data permissions will help ensure that these types of breaches do not occur.
The best cybersecurity comes in layers, making it difficult or frustrating for an intruder to break into the network and gain access to your important data. These preventive layers can sometimes slow down an employee from completing a task or lead to a frustrating work environment. That is why much thought and planning must be given to establishing strong preventive layers in order to keep data safe.
Hire a Cybersecurity Expert
Experts cost money. Bringing one in to educate both yourself and your team may seem expensive until you consider the cost of a data breach. A data breach these days can easily cost a million dollars to mitigate.  Cybersecurity experts can help educate you and your employees on the latest trends in malware and ransomware. It's so important for you and your team to understand how data breaches occur. Security awareness is key to keeping your data safe.
Follow the FINRA Checklist
The Financial Industry Regulatory Authority (FINRA) has a checklist on cybersecurity you can download for free on its website. Every company should take a thorough look at their security measures and use the FINRA checklist as a definitive guide. The checklist will prepare you to identify cybersecurity threats, protect your data from cyber-attacks, plan for a response if a compromise arises, and implement a plan to recover lost or stolen data.
It's US-based, but it is a good start, even for Canadian companies.
Conclusion
Each day, hackers find new ways to get past your best cybersecurity programs so they can steal your database. Though it can seem like a constant war to maintain control, the alternative is not pretty. Data breaches diminish your company's reputation and hurt your ability to compete in the marketplace. Train employees well and regularly. Take advantage of the latest security protocols to protect what's yours. You can't let your guard down for even a moment these days.